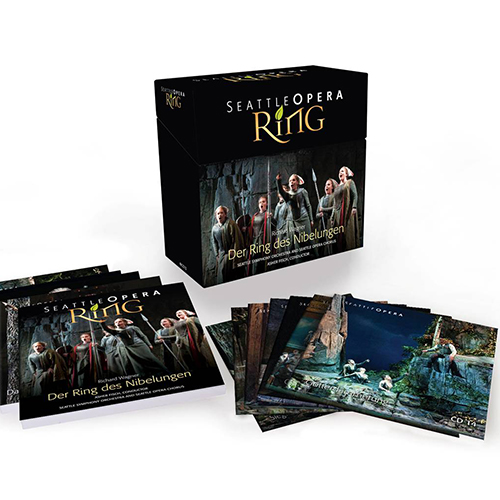 Matthew Gurewitsch in the Wall Street Journal writes:
In the great calls to arms of the foiled avenger Hagen, Daniel Sumegi thunders like Goliath, but in moments of private nightmare rivets the ear in his hushed dismay.
Seattle Opera's famed Ring Cycle was recorded as a tribute to outgoing General Director Speight Jenkins' 31 year tenure.  Daniel Sumegi is thrilled to be part of this project, and some review quotes from his performance can be found on the Review Page.  This recording is now available for purchase directly from the Seattle Opera Gift Store or on iTunes.